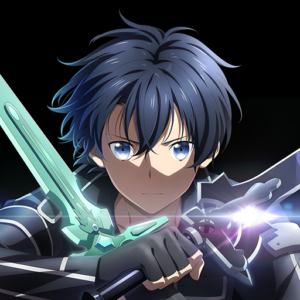 What's In Mod Apk:
Mod Menu
Damage Multiplier
Defense Multiplier
God Mode
Special Skill Insta-Fill
NOTES:
Network Error "A connection error occured" gonna happen on login if you never had this game installed from Playstore before. You need to install it once from Playstore, start it until login screen, remove the original game and then install the mod. Sadly, if you do not have that game on your Playstore yet, chance is very low you can use this mod. Seems the connection error is persistent on some users after playing the game one time.
Defense and God Mode does not work on DOT (damage over time) effects.
High Damage does not mean one hit kill, you need at least 2 hits to kill. This, however, makes combos possible.
Celebrating 10 years of the SAO anime, the new mobile game Sword Art Online Variant Showdown Mod Apk is finally here!
When Kirito and his friends hear about a new game called Cross Edge that is supposedly causing memory loss to its players, they set off to investigate…
But while playing Cross Edge, they are ambushed by a mysterious presence!
Take control of characters straight out of the anime like Kirito and Asuna in ferocious 3D battles!
Do you have what it takes to defeat fearsome bosses like The Gleam Eyes?
Sword Art Online Variant Showdown MOD APK Features:
UNIQUE SAO BATTLE SYSTEM
Use character-specific Sword Skills and switch between offense and defense on the fly to take down vicious bosses!
Counter enemies' special attacks with parries! Awaken your characters to unleash their true power on the battlefield!
AN ALL NEW ORIGINAL STORYLINE
Featuring the world of Cross Edge, a VR action game developed by a middle school genius, experience a brand new story with Kirito and his friends.
And just who is this new, original character Layla?
BUILD YOUR DREAM PARTY
Choose 3 characters you know and love from SAO and take control of them in battle.
Each character has his or her own special techniques and Skills, so be sure to form parties that exploit your opponents' weaknesses!
POWER-UP YOUR CHARACTERS
Equip your characters with Ability Cards to raise their power!
Boost your strengths or mitigate your weaknesses! Strategically equip cards to create the ultimate party!
CUSTOMIZABLE CHARACTERS WITH TONS OF VARIATION
Customize characters to your liking by equipping different accessories or changing the color of their outfits.
You can also add specific characters to your party to get special interactions that can only be seen in SAOVS!
So, are you ready to set out on the latest SAO adventure?
Players! Take up your swords!
*The ability to equip Accessories and change outfit color is scheduled to be added in an update after the app's official service launch.
SUPPORT:
https://bnfaq.channel.or.jp/title/2907
Bandai Namco Entertainment Inc. Website:
https://bandainamcoent.co.jp/english/
By downloading or installing this app, you agree to the Bandai Namco Entertainment Terms of Service.
Terms of Service:
https://legal.bandainamcoent.co.jp/terms/
Privacy Policy:
https://legal.bandainamcoent.co.jp/privacy/
Note:
This game contains some items available for in-app purchase that can enhance gameplay and speed up your progress. In-app purchases can be disabled in your device settings, see
https://support.google.com/googleplay/answer/1626831?hl=en for more details.
©2020 REKI KAWAHARA/KADOKAWA CORPORATION/SAO-P Project
©Bandai Namco Entertainment Inc.
This application is distributed under the official rights from the license holder.
SWORD ART ONLINE VS APK MOD: