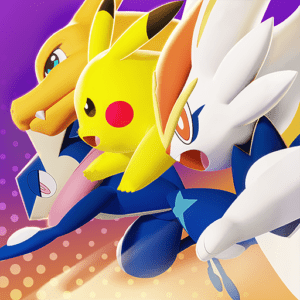 Description:
Experience a new kind of Pokémon battle in Pokémon UNITE. Team up and face off in 5-on-5 team battles to see who can score the most points within the allotted time. Work together with your fellow Trainers to catch wild Pokémon, level up and evolve your partner Pokémon, and defeat the opposing team's Pokémon to prevent them from scoring points. Put your teamwork to the test, and take home the win!
The Pokémon UNITE project was first revealed about a year ago, and now a BETA release is available in Canada. Because of this limitation, many fans have no access to the latest Pokémon game. We provide the APK file. You can download it on our site to install.
Pokémon UNITE has not been officially released yet. The developer team is still actively working on trying to bring the best possible player experience. Hopefully, we will experience this game soon.
Notes:
●The Pokémon UNITE regional beta test is open only to residents of Canada.
●Participants must be at least 16 years old to participate.
●Progress will be reset upon the beta's completion.
●Capture or streaming of gameplay is not allowed during the regional beta test.
●This app is free-to-play and is optimized for smartphones, not tablets.
●The app is compatible with Android devices that have 3 GB of RAM or more and have Android Version 5.0+ installed.
●The application may not run on certain devices even if they have compatible OS versions installed.
●Compatibility information may change at any time.
●Information current as of February 16, 2021.
Follow Pokémon on Twitter at https://twitter.com/Pokemon for all the latest news and updates.