What's In Mod Apk:
MOD MENU
INCREASE ATTACK
INCREASE DEFENSE
CLEAR MOBS – its only to refresh mobs in battlefield.
NOTE: 
Need Root
The reason why its only for Root is because its only allowed google log in. You can use emulator for PC or VMOS app for mobile devices. You need also magisk and core patch installed on your phone before using the mod.
First install the Original APK then log in first in google log in. You need to disable first your root access in magisk app. its located in settings , scroll down and you will see temporarily disable magisk root and its disable root access.
Then after you successfully log in in google via original apk. Install the mod apk over the app. No need to remove original apk when installing the modded apk.
Read first the instructions here before saying its not working. As tested in LD PLAYER 4.
83 and it works.
Screenshots: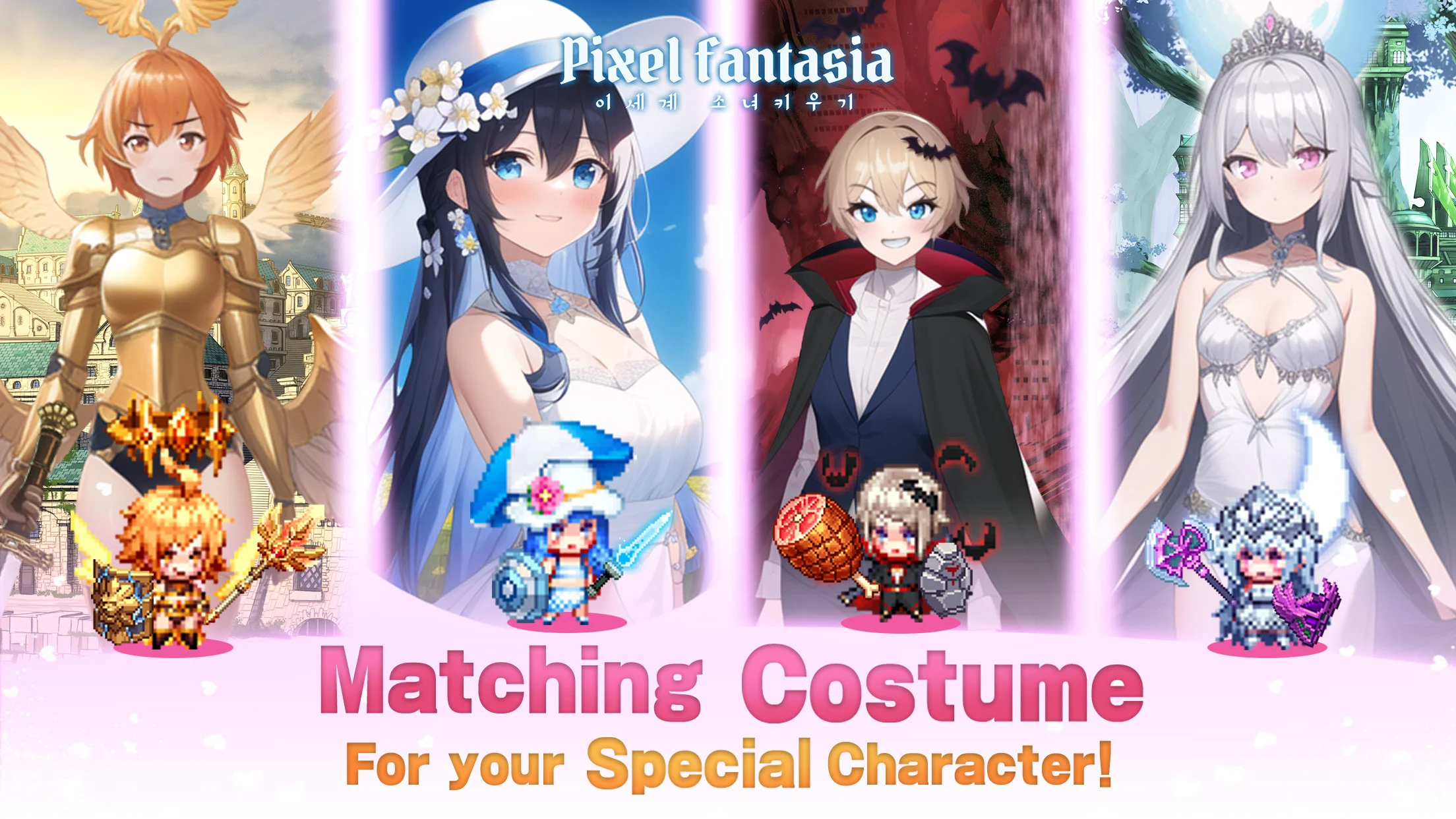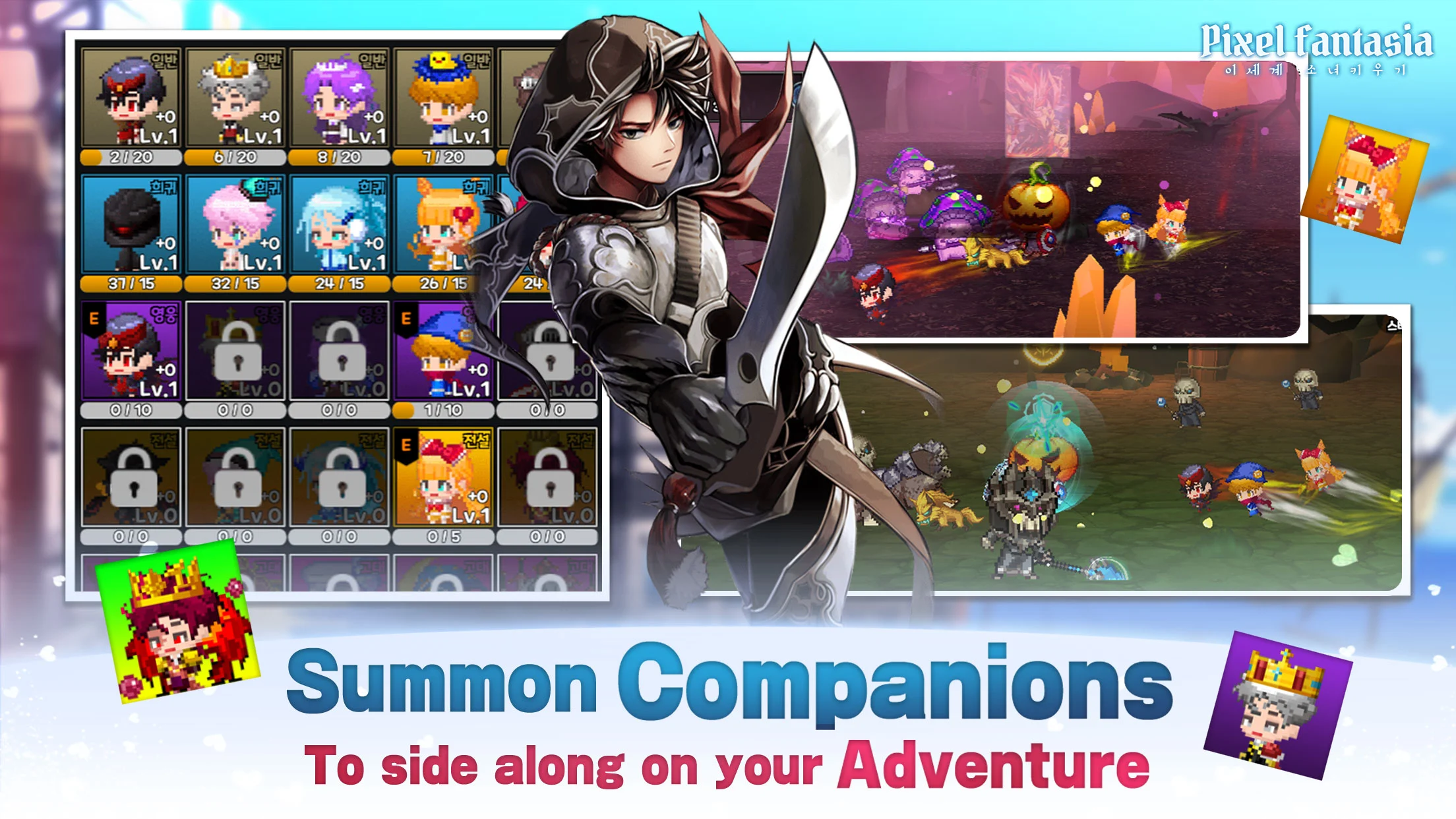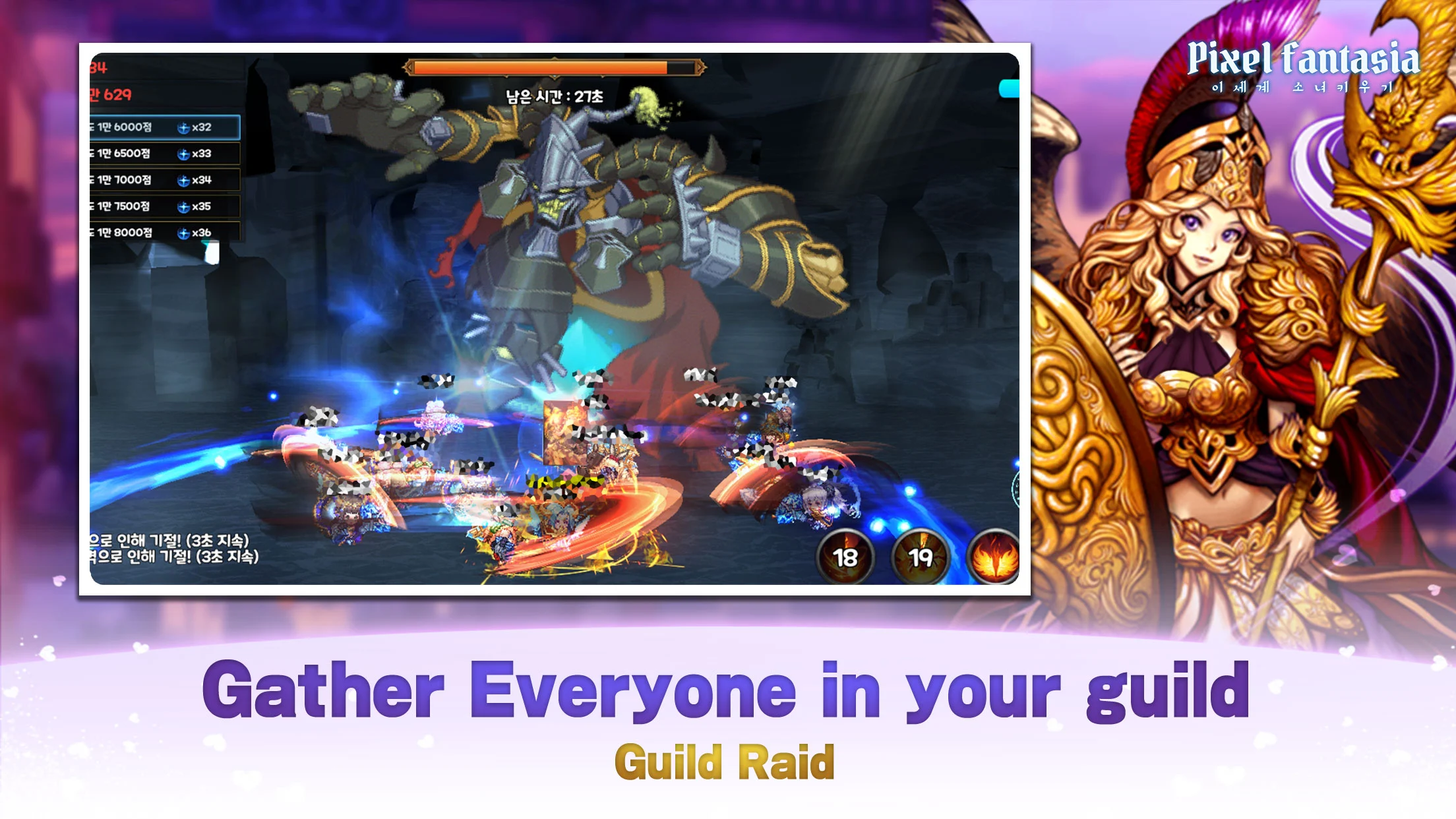 Description:
Download Pixel Fantasia: Idle RPG MOD APK
Pixel Fantasia, No explanation is required 2.5D Pixel Idle RPG Game!
Pixel Girl who accidently came from different world has a fate to save this world !
Let's go on an adventure to rescue this pixel world!🌎
Pixel Fantasia: Idle RPG MOD APK Game Features:
✅ 2D Pixel + 3D Graphic
Fantasy style 3D Background with 2D animated characters!
Fall in to an adventure in an attractive 2.5D pixel art graphics.
✅ Powerful Spirit Skills!
Spirits can use powerful forces from the nature
Wipe out your enemies with the splendid Spirit skills.
✅ Various contents with endless growth!
Get rewards by challenging various contents!
Grow character infinitely through, equipment, pets, and more!
✅ Extra fun for playing with others!
Discuss game with other players using chat function.
Compete with worldwide players through ranking system.
✅ PVP for the true warrior!
Battle with other strong players!
Character becomes even more stronger with Victory Prize!
✅ Grow up even during offline mode
Disconnect from the game and your character does it all!
Don't need to feel pressure to play it all day. Just enjoy!
Official site: http://superbox.kr
Facebook: https://www.facebook.com/superbox01
Email: help@superbox.kr